Flint River has resumed
regular in-person Sunday services* and will also continue online worship experiences during the 
COVID-19 virus.
SUNDAY 8 AM, 9:30 AM & 11 AM Online Only (Facebook and Youtube)
*SUNDAY 8 AM In Person Worship Service (Reservation only)
*SUNDAY 9:30 AM In Person Worship Service + classes for Birth-6th Grade  (Reservation only)
*SUNDAY 11 AM In Person Worship Service (Reservation only)
12945 HWY 231 / 431 N, Hazel Green, Alabama
We are united in Worship!
We have worked diligently to ensure that our church facility is a safe place where you worship together with other believers.  Following guidelines from the CDC, we have established some new procedures to provide a safe, sanitized, socially-distanced and spiritually healthy space. We ask you to help us in these efforts by following the guidelines and continuing to stay at home if you have a temperature, feel sick or have been exposed to someone with COVID-19 in the past 14 days.
1. Pre-registration will be required for the worship service you plan to attend. This will ensure we do not exceed the limited seating capacity. This also provides a record of attendees with contact information should anyone become sick with COVID-19.
2. We will have three identical services: 8 AM,9:30AM and 11AM. Each service will be one hour. Our online service will be streamed to YouTube and Facebook at 8AM, 9:30AM and 11AM.
3. Following CDC guidelines, our worship center seating capacity will be limited in each service. This will maintain the 6 foot distance between families. When you enter the building, a Greeter will escort you and your family to be seated on every other row, from front to back of the worship center.
4. Families will be seated together. We understand that friends may wish to sit with friends; however, we ask that you adhere to the safety protocols that we have in place. Hopefully, you will be sitting with friends in a few more weeks!
5. We will operate as a "No Touch" environment. The entry doors will be open, no worship guides distributed, no offering plates passed. Words to the songs and Scripture verses will be on the screens. Hugs and handshakes will be replaced with waves and smiles. You will be able to enter and exit relatively "Touch Free."
6. We have hand sanitizer stations available at the entrance to the worship center. Please use them as you enter.
7. Between services, a cleaning team will use a commercial/hospital grade disinfectant to clean surfaces.
8. Restrooms on the front hall of the building will be open and thoroughly disinfected between services. The back hall restrooms will not be available.
9. Following social-distancing guidelines, we will have in-person LIFE Groups, Zoom classes, Children's Church and PreSchool classes. We will restart other ministries in the future when it is safe to do so.
10. We are establishing face mask requirement while not seated with your family. Please BYOM (Bring Your Own Mask) as we will not be providing face masks at Guest Services.
11. Our First Impressions Team will be in place to help with anything you need. We will welcome you with our friendliest waves and warmest greetings.
12. There will be no offering plates passed; however, an offering box will be at the back wall of the worship center as you enter and exit. Please leave your offering, as well as notes of encouragement and prayer requests, in the box.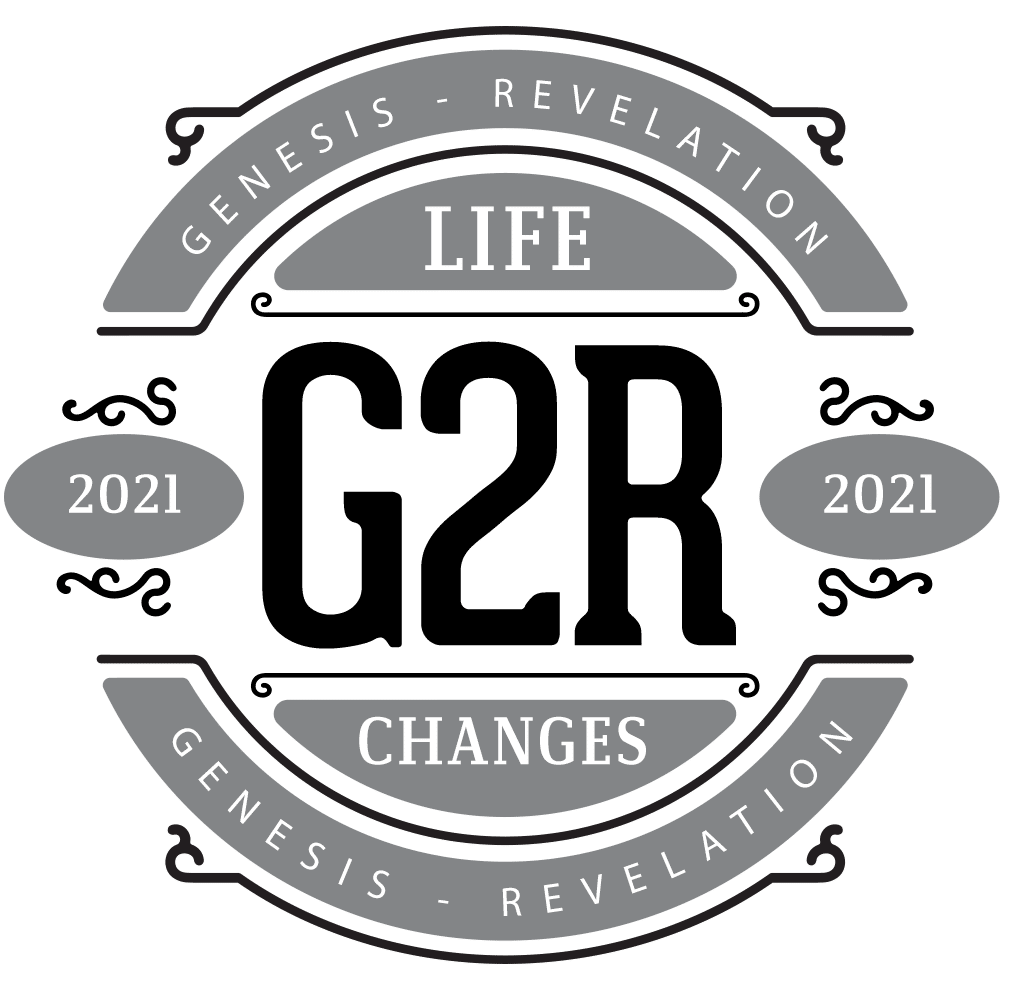 Listen to the latest sermon series by Pastor Steve Bell.
Be a part of growing this year in God's Word as we go through Life Changes G2R.
This 365 Daily Devotion is a brief devotion drawn from the day's reading of the One Year® Chronological Bible delivered to your email. Each daily devotion concludes with several questions that strengthen reading engagement. 
Download the One Year Chronological Bible Plan
Sunday Morning Worship begins at 8AM.
Sermon Notes
Follow along with Pastor Steve and take notes.
Daily Devotional
Receive a daily devotional that follows along with Pastor Steve.
We are here for you!
Flint River believes that Jesus calls us to be both a refuge and lighthouse to our community, and in a time where so much is uncertain, it is more important than ever to be "Jesus with skin on" to our neighbors. Many in our area are self-quarantining because of health or other reasons, and we want to help our neighbors where we can. Together, while leaning on Jesus, we will get through this crisis.
If you are able to VOLUNTEER and serve our community click the button below. 
If you need HELP or assistance during this time please click below we will try and partner you with someone who would be able to help you. 
Worship – Sunday morning 9:30am & 11am
Better Together Groups – Sunday morning 9 am
Life University –  Wednesday night 6:15pm*
Cafe at the River – Wednesday night 4:45pm*
* Postponed during the COVID-19 Pandemic.
Flint River Baptist Church
12945 Hwy 231/431 N Hazel Green, AL 35750